Click here to view original web page at www.techbullion.com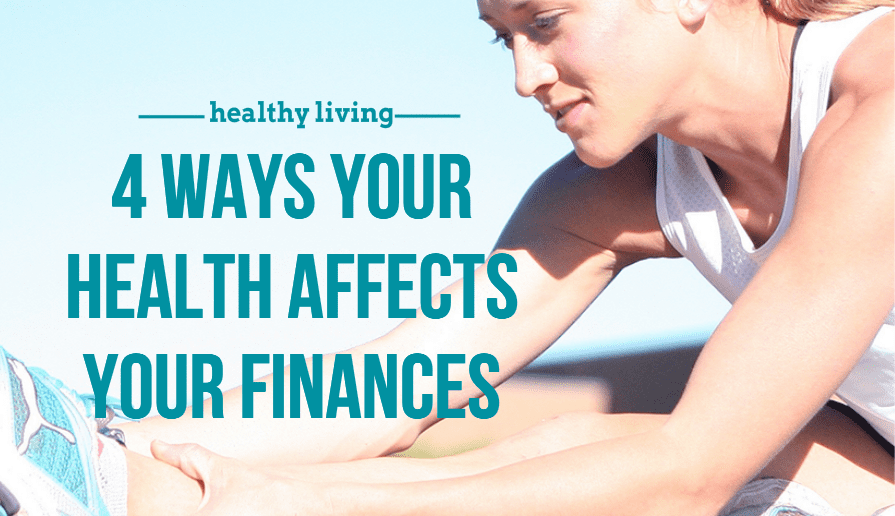 Wealthy people tend to be healthy people.
When you think about it, it makes sense. People who take measures to save and care for their health tend to have a personality trait in common: conscientiousness. And a lot of it.
Being proactive about living a balanced, healthy lifestyle puts them in a prime position to be happier and more proactive economically.
Your personal health is connected to your financial wealth in ways you may not think. These reasons explain why the healthier also tend to be wealthier.
Investing in your health has an excellent return
Spending money on health is one of the best things you can spend your money on. Financially, healthcare plans save you money and HSA account providers even allow you to invest your account contributions.
But wealth renders itself useless if your health is absent. Having good health allows you to enjoy the fruits of your labor. Choosing to eat organic, sustainable foods may be more expensive, but priceless to your health.
Get a good night's rest and earn more in the morning
Healthcare professionals recommend that adults get 7-9 hours of sleep a night, but busy schedules don't seem to allow that.
When not fully rested, focus decreases and people are more likely to engage in impulsive behaviors. When you take the time to get enough sleep, you are more capable of better planning which results in less stress.
Being organized and healthy rest combine for better decision making and mental clarity. People who can look to the future tend to manage their day-to-day better in order to do things like contribute to a 401K.
High levels of stress negatively impact your health
Stress makes our immune systems weaker. When work never calms down, you may notice an uptick of sneezing, coughing and piles of tissue in more and more meetings.
Unfortunately, stress does more than make you vulnerable to catch the latest virus. It will disengage you from your peers, your job and even your better habits. If you're dealing with very high levels of stress, you may find yourself stress-shopping or stress-eating, two activities that can lower your wealth quickly.
Taking preventative measures save money
Preventative care includes things like:
Sleeping enough
Managing stress
Eating healthy foods
Regular exercise
Investing in quality healthcare
Avoiding unhealthy lifestyles
A gym membership may feel expensive right now, but spending more now can save you from having to endure and pay for expensive medical procedures and treatments in the future. High blood pressure and other conditions once considered "far off" are now affecting adults in their 20s and 30s.
Living an unhealthy lifestyle has cumulative effects that will catch up to us. Isn't spending money and time sailing the world or golfing better than spending either in a doctor's office?
Regular exercise improves work performance
Your brain has more energy when you exercise regularly. The increase of energy and blow flow boosts your memory and cognitive abilities as well as promotes decision-making and proactive problem solving.
When you connect with your body through exercise, you benefit from dopamine being released which increases your confidence and happiness. Improved confidence helps you minimize temptation and reach your goals more efficiently.
The next time you are faced with a tough work problem, take a walk by the beach to relax or try a rigorous gym workout for a boost in creative thinking.
An unhealthy lifestyle is expensive
Excessive drinking, regularly eating out and smoking deplete both your health and you bank account. The money saved by avoiding cigarettes, sugar-heavy cocktails and restaurants is a lot if you take the time to think about it.
Treating yourself to a nice bottle of wine or dinner out is encouraged, but cooking at home can save you hundreds of hard-earned dollars a month, if not much more. Improving your levels of self-control can help you avoid spending more money than you're earning.
A proper diet increases your health and wealth
When you eat out, it is unhealthy, but it also tends to be expensive. Considering the fact that most of the food is not organic and costs more, you can buy organic food for cheaper than unhealthy food you'd get a fast-food restaurant.
Excessive sugar is linked to higher risk of inflammation, heart disease and depression. High-fat meals often found at restaurants can also affect your cognitive abilities.
Reap the health and financial rewards of a planned diet, instead.
Prioritizing your healthcare can give you many long and short term benefits. Now is the time to find the best HSA account providers, sign up for a healthcare plan or put a plan together for better health. It will make you wealthier after all.
Click here to view full article