Click here to view original web page at www.athensmessenger.com
Northwestern University Weinberg College neurobiologist Catherine Woolley has been elected to the National Academy of Medicine — an honor that Woolley says is a credit to the importance of fundamental research. Woolley is an Athens, Ohio native.
Woolley is widely known for her work on intrinsic biological differences between males and females in the molecular pathways that regulate synaptic communication in the brain. Her research has provided a scientific basis to predict that male and female brains may respond differently to drugs targeting certain pathways.
"This is a great honor. I'm looking forward to engaging with members of the NAM and contributing my knowledge and expertise to the translation of basic discoveries in neuroscience to new medicines, therapies, and policies to improve human health," Woolley said.
Election to the National Academy of Medicine is one of the highest honors in the fields of health and medicine. The distinction recognizes those who have demonstrated outstanding professional achievement and commitment to service. The academy currently counts more than 2,000 of the world's foremost health researchers among its ranks.
Woolley, who is the William Deering Professor in the College's Department of Neurobiology, also holds an appointment in the Department of Neurology at Northwestern's Feinberg School of Medicine. She has devoted her career to understanding estrogen actions in cognitive areas of the brain and sex differences in molecular mechanisms of synaptic plasticity. A neuroscientist by training, Woolley has authored and contributed to more than 75 publications over the course of her career.
Almost 30 years ago, as a graduate student, Woolley discovered that estrogens drive synaptic plasticity in the hippocampus. "I never imagined it was the beginning of a new field," Woolley said.
Since then, her work has helped to explain how estrogens enhance learning and memory consolidation. Her research has also helped to develop a deeper understanding of Alzheimer's, among many neurological diseases.
Woolley credits the creativity and diligence of the students and postdoctoral researchers who have trained in her lab and other labs for advancing the basic science that has led to healthcare breakthroughs.
"This honor is not just about me — it's about the many students and postdocs who've worked with me in the lab over the past 22 years," Woolley said.
"For example, my group recently found that seizures stimulate estrogen synthesis in the brain and that blocking brain estrogen synthesis strongly suppresses seizures, in both sexes and without traditional anti-seizure medications," Woolley said. "Thus, without really setting out to, we may have discovered a new approach to seizure control. That illustrates one of the most important lessons in science: the benefits of basic research are unpredictable. After all, you can't fix something if you don't know how it works."
As a member of the National Academy of Medicine, Woolley will have a greater ability to ensure that those breakthroughs will have an impact on human health. The NAM engages in evidence-based policy work with regard to health and medicine, and Woolley will be able to participate in programs that advance policy recommendations aimed at a broad swath of society.
One area that Woolley said she is particularly eager to contribute to is NAM's work on health policy and health equity. "I grew up in rural southeastern Ohio, in the foothills of the Appalachian Mountains — the area I come from is one of the most beautiful places I know, and also at risk from a hollowing-out of the local economy and the hardships that result from this," Woolley said. "I hope to use my experiences and connections to the area to help address the health needs of Appalachian communities, particularly related to addiction and mental health."
The National Academy of Medicine, established in 1970 as the Institute of Medicine, is an independent organization of eminent professionals from diverse fields including health and medicine; the natural, social, and behavioral sciences; and beyond.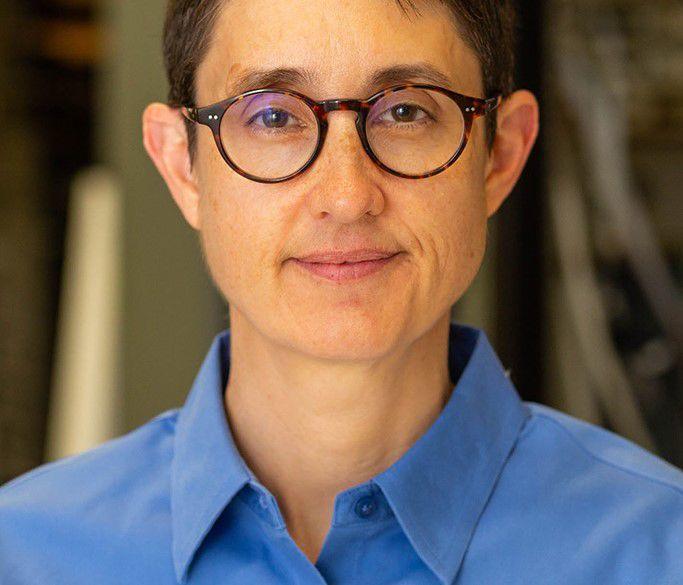 Click here to view full article