Click here to view original web page at www.scmp.com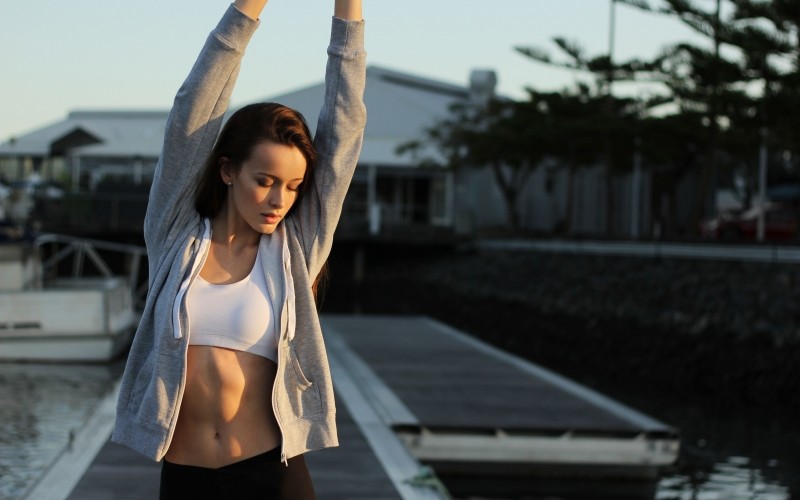 Many countries are promoting the benefits of people visiting wellness holiday destinations as a way to tackle problems of overcrowding at tourist hot spots. Photo: Destination Deluxe
The Global Wellness Summit, an annual conference featuring international wellness industry leaders, has released its annual Global Wellness Trends.
The 2019 trends range from personalised nutrition to mainstream meditation to fashion beyond athleisure.
The wellness industry is currently worth US$4.2 trillion.
Check out at some of the trends that are playing a bigger role this year in the rapidly growing market.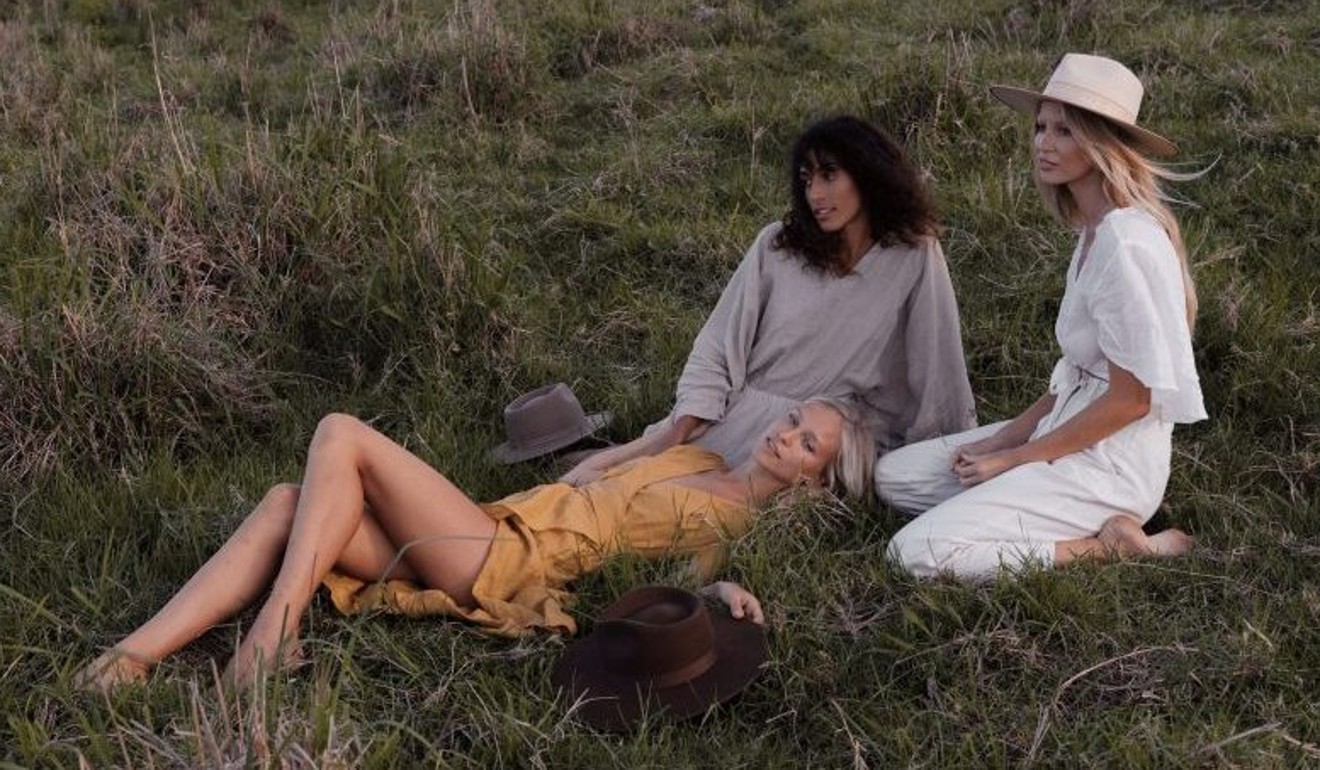 A new era of sustainable, ethical, intelligent, and more inclusive and meaningful fashion is on the rise
A hot topic at last October's 2018 Global Wellness Summit, held in Cesena, Italy, "well fashion" is booming all around the world with new directions that are healthier for the planet and the people.
Fashion overconsumption, which has been worsened by the rise of fast fashion over the last few decades, the overproduction of cheap garments and the throwaway culture fuelled by rapidly changing trends, has created a massive pollution issue for the environment and humans.
Sustainable fashion is blowing up on social media with influencers and celebrities, including the former actress Meghan Markle, now officially known as the Duchess of Sussex, making a bigger "well fashion" impact.
The future is all about natural fibres that are sustainably sourced, such as silk, linen, organic cotton, wool, alpaca, flax and hemp, as well as semi-synthetic and cellulosic fibres that break down more easily.
Wellness tourism has been booming in developing markets, including Asia-Pacific. Photo: Four Seasons
With overtourism being the No 1 issue facing the travel industry today, wellness tourism provides an antidote, introducing people to less trafficked, healthier destinations
More than 1.3 billion people travel internationally every year – up from 500 million trips in 1995. The good and bad news is that more and more people are spending their new-found wealth on travel.
Luckily some countries and cities are moving the focus away from their overrun tourist spots, and shifting it to wellness destinations.
Governments have started to look towards wellness tourism to diversify their tourist market, carving out a niche, reducing seasonality, combating overtourism, and bringing some of that budget to local communities.
According to the Global Wellness Institute's Global Wellness Tourism Economy report, "Wellness tourism growth is very much a tale of developing markets, with Asia-Pacific, Latin America-Caribbean, Middle East-North Africa, and Sub-Saharan Africa accounting for 57 per cent of the increase in wellness trips since 2015.
Over the past five years, Asia is the number one growth sector in both wellness tourism trips and revenues."
Even in the most populated cities, people need to unwind. And numerous top wellness brands are moving beyond their remote locations to set up shop in the bustling cities.
Aman is already in Tokyo; Six Senses recently opened in Singapore; and both wellness brands are about to open hotels in New York in 2020.
One&Only also recently announced that it will include One&Only Urban Resorts soon, with its first in Dubai. Fivelements, which runs an eco-wellness resort in Bali, is launching Fivelements Habitats in Hong Kong.
Meditation – as a way to relax and reduce stress – is the fastest growing wellness trend in the United States. Photo: Keegan by Houser
People get clearer about the core meditation types and the impact they have on the brain
Meditation is now the fastest-growing wellness trend in America, and meditation brands, studios, and apps are on the rise around the globe.
The US technology company, Apple, named mental wellness and mindfulness apps the No 1 app trend in 2018.
Meditation will move from a singular to a plural practice, where several types are highlighted and people start to understand the brain mechanisms and results of these specific mediation types.
Rates of anxiety and depression are increasing at a dizzying rate, and research shows that meditation's impact on stress and overall mood is too promising, and the world is in desperate need for low-cost solutions with no side effects.
Meditation produces changes in brain circuits regulating emotion, reducing stress markers, such as cortisol. Just a few years ago, meditation was an alternative activity for wellness insiders in the know, but it is now gaining the momentum that yoga did 20 years ago.
We will focus on three types of meditation classifications, such as focused attention open monitoring and self-transcending.
While there are hundreds, if not thousands, of meditation practices and brands, the three distinct categories represent the generally agreed-upon and best-studied mechanisms we can find in the increasingly crowded meditation market.
Numerous luxury hotels are including outdoor activities for guests in their wellness programmes. Photo: Milada Vigerova
Nature is our medicine. There is enough science about the health benefits of nature to get the attention of the medical profession
Wouldn't it be interesting if we went to the doctor and, instead of a prescription for some pharmaceutical, we would receive a prescription for a 30-minute walk in nature? Actually, we might not be so far away from this scenario.
This wellness trend urges us to put down the antidepressant Prozac and pick up our walking shoes.
More and more people are living in urban areas, often with little or no nature, but recent research shows that people who live to be over 100 all have movement engineered into their daily lives. They didn't reach 100 by running marathons or hitting the gym. Instead, they stayed fit and well by doing their own house work, by gardening around the year, and by walking instead of driving their car.
Research shows the longest-lived people are moving every 20 minutes, instead of sitting at a desk or in front of a television all day and hoping to compensate for that with a quick 30-minute workout at the gym.
Trends such as Forest Bathing, also known as shinrin-yoku, are booming, and numerous hotels have started to include outdoor activities as part of their wellness programmes.
Top 9 travel trends to suit your Chinese zodiac in the Year of the Pig
Researchers state that people are more generous, cooperative, and forward-thinking when surrounded by nature. Most of us know that outdoor activity is good for us, but what is most astonishing is how good it is for our brains.
A study by the European Society of Cardiology shows that those who take a brisk 25-minute walk every day could be adding at least three years to their lives.
This simple practice can help repair DNA and reduce the risk of heart disease, diabetes, osteoporosis and breast or colon cancer. It's time to take those business meetings outside.
The use of scent in the workplace as an invisible mood booster is gaining momentum. Photo: Ruslan
A new understanding of scent's crucial role in our physical and emotional well-being
The sense of smell is experiencing a renaissance.
Studies show that scent's powerful impact on our well-being is widespread. Furthermore, new aromas are being discovered, new scent-based applications, such as Subtle Energies' inhalation patches and new innovations are being explored in the ways we harness its power.
From candles to aromatherapy oils for home use, scents are booming everywhere.
The concept of aromatherapy, or using scent to treat disease, is a an ancient practice. But thanks to huge leaps in technology, fragrance development and neuroscience studies, including new and cleaner formulations, medical professionals, health insurers and sceptics are forced to take the treatment more seriously.
Because the brain creates memories in connection with smell, discovery shows that aromas can play a healing role for people with neurological disorders, such as dementia or Alzheimer's.
Scent plays a key role in the diagnosis of Alzheimer's (losing the sense of smell) and in its treatment.
Scent therapy helps ground and relax people with short-term memory loss by activating positive memories from their past. Furthermore, the use of scent in the workplace as an invisible mood booster is also gaining momentum.
China has launched a huge initiative that aims to have 530 million people taking part in regular physical exercise and extending the nation's average life expectancy to 79 by 2030. Photo: Annie Spratt
A newly developed economic, political and tech powerhouse, China will be a giant that transforms the wellness market
With a vast population of 1.42 billion, China's economic growth, political influence and technological advances have transformed the country into an international powerhouse.
Its sheer size means it is now also having an impact on the global wellness industry.
Among its 802 million mobile users, more than 104 million have at least one fitness app on their smartphones.
Over 15 million consumers have gym memberships and 10 million are yoga practitioners.
While these figures only reflect one part of the picture in China, they highlight a move towards health and wellness, and with it the possibility for growth.
"Because of its sheer size, when China engages with any activity – be it fitness, sports, spas, and travel – it will be a formidable market," says Cathy Feliciano-Chon, founder of the branding and marketing agency CatchOn, who will be co-chair of the Global Wellness Summit 2019, which takes place in Hong Kong from October 15 to 17.
"The wellness trend in China is tied to continued growth of the country's middle class."
Since China is also facing a health crisis, owing to high pollution, an unsupported ageing population as a result of the one-child policy, growing obesity rates, and heightened levels of serious illnesses, such as cancer, growing pressure has led to the State Council launching the "Healthy China 2030" initiative.
The initiative is committed to improving public health and fitness and prevent disease. This spans public health care and environment management to medical industry reform and food and drug safety.
The initiative has ambitious goals, from having 530 million people take part in regular physical exercise and extending China's average life expectancy to 79 by 2030.
China Market trends that are shaping the wellness industry and will contribute to its long-term growth include outbound travel, which continues to boom, as well as inbound wellness tourism with hotel brands such as Alila, Aman, Banyan Tree and Six Senses all at the helm of the wellness market in China.
Each new property sets a higher benchmark for the wellness hospitality industry. The recently opened Amanyangyun, for example, features one of the largest and most comprehensive spa and wellness centres in Shanghai, boasting cutting-edge technology and innovative science with centuries-old holistic healing treatments.
Furthermore, architects are designing more sustainable and environmentally friendly solutions, tackling the problems of overpopulation, traffic congestion and pollution. Vegetarianism is also gaining interest.
Science and technology can dictate what food is ideal for us. Photo: Brooke Lark
Diet confusion, new tech and the "power of me" drive personalised nutrition to become mainstream
We have become obsessed with the need to know where our food is sourced to its nutritional content and so on.
Has it really lead to a healthier population? The rise of vegetarianism, dairy-free, gluten-free, keto, Paleo and other diets has left us confused about what we eat, where we eat and when we eat it.
This is where personalised nutrition comes in, where science and technology can dictate what food is ideal for us, not just for weight management, but also to improve and maintain our general health and wellness.
Personalisation is a trend that can be found in many areas, and has now also entered our food consumption.
Genetic testing and blood analysis for the purpose of a personalised diet was reserved for specific allergy or cultural and medical issues.
Today, personalised nutrition based on self-administered tests is accessible at low cost and will become even more affordable.
Personalised diets might also end the frustration for wellness enthusiasts who are currently committing themselves to difficult lifestyle changes (reducing dairy, gluten, etc) in the false hope that it is beneficial for them, when in fact those radical changes might be doing the opposite and are completely wrong for their body type.
People are rethinking the way we care for the dying. Photo: Kim Teves
Dying is finally becoming part of the wellness conversation, and everything around death is getting reconsidered: from what a healthy end-of-life looks like to a surge in eco-friendly and creative burial options
Caregiving for the dying has taken a terrible dive over the last few centuries.
Death has often become medicalised, where people die in the cold environment of hospitals and nursing homes.
Also, the report states that "the intense urbanisation of the world (more than 50 per cent of us now live in cities) adds to the disconnection and loneliness of the old, sick and dying, with so many more people dying alone.
Now, a new trend is emerging where people are rethinking the way we care for the dying with the rise of a new practitioner, the death doula. This helper fills the gap between hospital, hospice and family, with the aim to give people a more meaningful and peaceful death.
They are like death coaches and are trained to deliver continuous support before, during and after death. They are restoring personal rituals around dying, creating the right space around this event. They will ask questions from "What spiritual traditions do you embrace?" to "What music do you like?" to "Are there any bucket list experiences I could reasonably do with you?" to "How do you want your social media handled at your death?".
It has also been noted that people are far more likely to tell their death doulas these things than they would friends or family. Furthermore, natural burials are increasing, where people choose eco-conscious options with the underlying need to return to nature.
Want more stories like this? Sign up This article originally appeared on
Click here to view full article