Click here to view original web page at www.menshealth.com
It's a frosty Monday evening in March, but in the back of Idea Coffee, a dingy café near the Empire State Building, things are heating up. A group huddles around a small black box—the $160 ApeX Type A brain stimulator, with its retro-looking meter and dial and two electrodes. It's supposed to bolster learning by delivering a mild electric current to the brain. The guy who's been experimenting with it for a week notes that the only thing he's noticed so far is a metallic taste in his mouth.
"I hope I don't fry my brain," he half-jokes.
But there's a surprising lack of skepticism in the room. That's because this is a weekly meetup of amateur biohackers. In fact, positivity is one of their ground rules. Members share experiences with ketogenic diets, biofeedback apps, sensory-deprivation tanks, and, lately, a class of smart drugs known as "nootropics." Their primary obsession is brain enhancement.
The U. S. nootropics industry was valued at more than $1.3 billion in 2015 and is projected to reach $6 billion by 2024. This growth is due in part to slick marketing from biohacking "experts" such as Dave Asprey (founder of Bulletproof) and Josiah Zayner, Ph.D. (CEO of the Odin), who've built big social-media and podcast followings as well as customer bases. At the grassroots level, there are meetups across the country like the one at Idea Coffee, plus a vibrant online community.
Forums including reddit.com/r/Nootropics/ have more than 140,000 subscribers discussing products with names like Orange Brainwash and GodMode. Nootropics are blends of ingredients touted as a low-risk way to enhance learning, memory, motivation, and even serenity. These ingredients range from herbs such as water hyssop (Bacopa monnieri) and arctic root to chemicals such as vinpocetine.
And many people swear by them. Neal Thakkar, for example, is an entrepreneur from Marlboro, New Jersey, who claims nootropics improved his life so profoundly that he can't imagine living without them. His first breakthrough came about five years ago, when he tried a piracetam/choline combination, or "stack," and was amazed by his increased verbal fluency. (Piracetam is a cognitive-enhancement drug permitted for sale in the U. S. as a dietary supplement; choline is a natural substance.)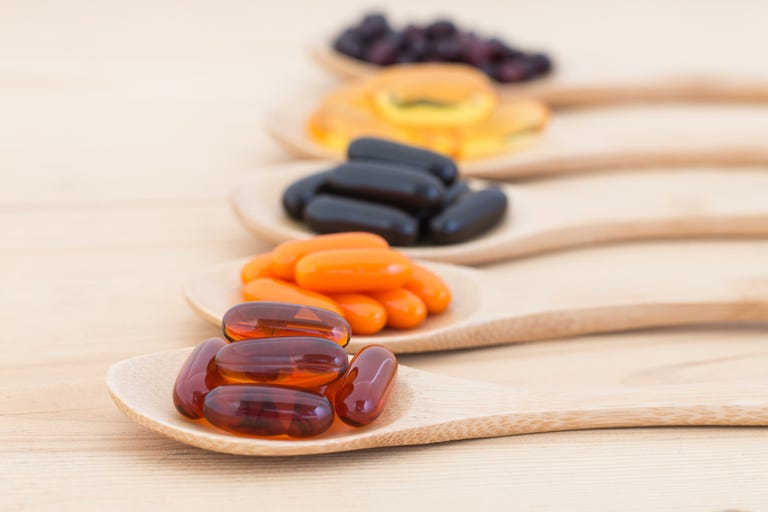 Getty Imagessupitchamcsdam
"I was in love with a girl. When I took the piracetam and choline, the anxiety went away and I said the right things at the right time to her," he recalls. The relationship didn't last, but Thakkar's love of nootropics burns on.
Here's the thing, though: The popularity of nootropics has bloomed with almost no quality clinical research to prove that the pills and potions (or black boxes) work. And the research that is emerging doesn't look good.
"Most people assume that because it's a supplement, it can't be bad for you because it's natural," says Louis Kraus, M.D., a psychiatrist with Rush University Medical Center in Chicago. In 2016, he chaired a committee that investigated nootropics for the American Medical Association. After reviewing the science, the committee found little to no evidence to support the efficacy or safety of nootropics.
"The reality is that some of these things potentially could be lethal, mainly because we don't know exactly what's in them," says Dr. Kraus.
The American Association of Poison Control Centers says that poisonings linked to such common nootropics ingredients as phenibut, piracetam, vinpocetine, and L-theanine rose each year between 2012 and 2017 (from 50 to 356) and led to four deaths.
Actually, there's nothing new about nootropics. "Anything sold as a supplement has been around for a very long time," says Pieter Cohen, M.D., associate professor of medicine at Harvard Medical School. "If there were a new drug invented, it would need vetting by the FDA and could not be sold as a supplement."
Before spending money on nootropics, which can cost up to three dollars a dose, familiarize yourself with the ingredients, understand how science—not influencers—says they'll affect your body, and weigh the risks.
The Nootropics Effect
So if these smart drugs lack scientific cred, why are people like Thakkar saying they work? Because many nootropics contain caffeine. Take a stimulant and your pulse accelerates, your blood pressure rises, and you feel energized.
But stimulants don't make you smarter; they make you quicker
says University of Delaware neuroscientist Kimberly Urban, Ph.D.
"They make you better able to use the cognitive ability you have."
There's another factor at work, says Dr. Cohen. "The placebo effect is powerful. If you think a pill will improve your thinking, you'll feel as if you're thinking better."
In a 2016 study, researchers at George Mason University found that students who were drawn in by a flyer touting the IQ-boosting power of cognitive training saw improvements equivalent to a five-to-ten-point boost in their IQ after an hour of such instruction. A control group that received a boring flyer saw no benefits.
Similarly, research led by Karen Cropsey, Psy.D., at the University of Alabama at Birmingham found that subjects who were told they were taking the brain-boosting drug Adderall did better on tests whether or not they actually took the drug.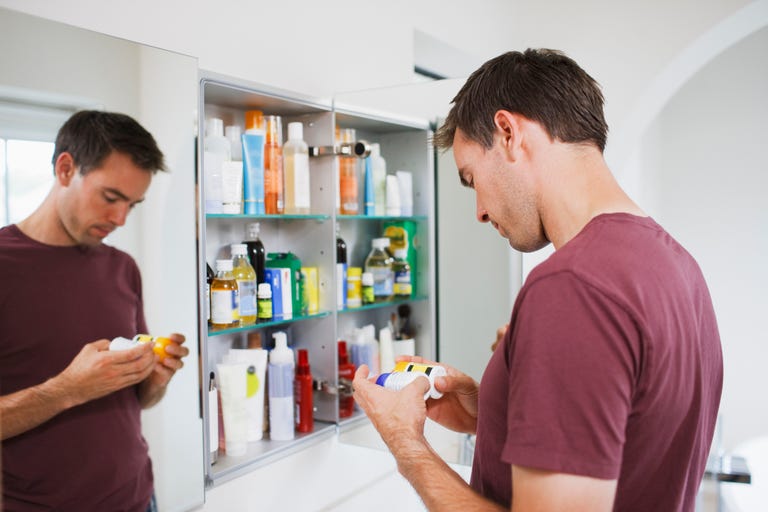 Getty ImagesTom Merton
The biohacking movement is trying to overcome its "N=1" problem (in which a sample size includes only the person doing the experimenting) by sharing experiences online or via meetups. But a biohacking group, like any community organized around a common interest, can easily become an echo chamber. James Alcock, Ph.D., a professor of social psychology at York University in Canada and the author of the book Belief: What It Means to Believe and Why Our Convictions Are So Compelling, says biohackers may be unwittingly painting one another an unreasonably rosy picture of how well nootropics work—even when they don't.
Unregulated dangers
The Neurohacker Collective is a group of scientists, academics, and creatives who, among other things, sell nootropics. One of its premier products is Qualia Original Stack (OS), which has 41 ingredients. The large print says it improves focus, mood, and energy within 30 minutes and "supports long-term brain health." A 22-dose supply costs $129. Such stacks operate on the idea that synergies among ingredients yield additional benefits.
Except that the reverse could just as easily be true, says Urban. Even if the individual ingredients have been tested for safety and effectiveness, it's rare that the mixture has been scientifically evaluated to see if the parts interact harmfully or cancel one another out.
Qualia claims that its product stems from a new approach to science based on "principled meta-analysis and synthesis of existing research" to optimize "memory, focus, the speed of information processing, and pattern analysis." The bottom line, however, is in its online medical disclaimer, which says: "These statements have not been evaluated by the Food and Drug Administration. . . . No claims are made about the safety of this product, nor are any medical or psychological benefits claimed."
Daniel Stickler, M.D., the medical director of the Neurohacker Collective, says that full-scale clinical trials are prohibitively expensive for most nootropics companies, adding that a good-quality trial can cost several hundred thousand dollars.
After informally testing various formulas of Qualia OS on themselves and friends, Collective founders did an unblinded pilot study with nine volunteers that Dr. Stickler says showed significant benefits in cognitive function and stress response in eight of the subjects. Still, he admits this isn't airtight scientific proof that the product works. He says the Collective is hoping to do a placebo-controlled study, but in the meantime, he's confident the stack works because of the results he's seen in patients.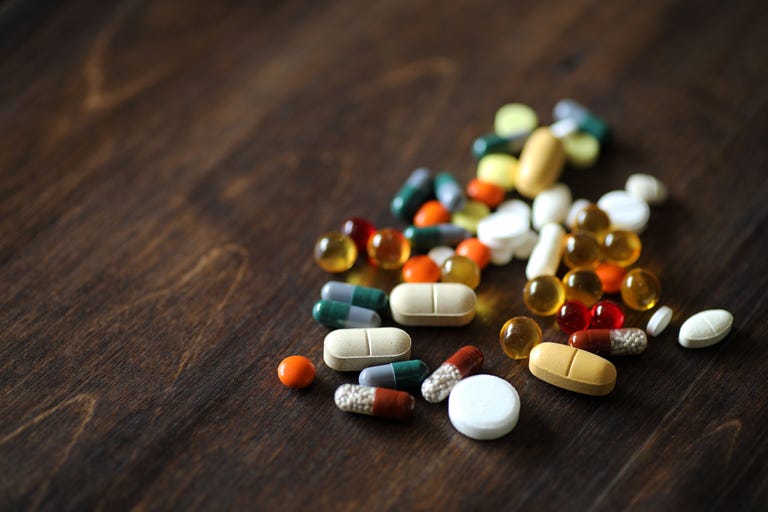 Getty Imagesalexkich
When asked if there's a discrepancy between Qualia's claims and that disclaimer, Dr. Stickler points out that products such as OS aren't promising to treat or cure any diseases. That's the line these companies can't cross. They can claim their product makes you smarter or more focused without data from clinical trials, but they can't claim their pill treats traumatic brain injury, ADHD, or Alzheimer's.
According to Dr. Cohen, there's no incentive for these companies to conduct trials to determine if their products actually do anything, so few of them do. In fact, he says he isn't aware of any studies on nootropics that meet the research gold standard: double-blind, placebo-controlled, comparing meaningful numbers of healthy adults (not laboratory mice or rats) in terms of relevant measures of cognitive enhancement.
Of course, the FDA has the power to pull adulterated or dangerous supplements from the U. S. market. In 2013, for instance, it recalled the stimulant 1,3-Dimethylamylamine, also known as DMAA.
But that doesn't necessarily mean the product is dead and gone. Dr. Cohen says that he and his colleagues were able to purchase supplements containing banned ingredients six months after their recall.
Not surprisingly, the experts are unanimous in saying that there's no magic pill you can swallow that will boost your brainpower. It's not available now, and it probably never will be.
"You're not going to fundamentally change someone's brain structure, the actual physical structure, the number of cells and connections, with an over-the-counter supplement," says Urban.
Adds Dr. Kraus: "This is going to sound nerdy, but your best option is to get good sleep, appropriate food intake, and exercise."
And if that's not enough, there's always coffee.
Crafty companies are building supplement "stacks" that claim to boost memory, focus, and learning. But before popping these pills or swilling those potions, be sure to weigh the very real risks.
5 WAYS TO NATURALLY BOOST BRAINPOWER
Augment your memory with games
A 30-minute brain- training session based on the "n-back test," requiring participants to recall squares and letters they'd seen previously, improved their working memory (compared with those who didn't train). Try it yourself at cognitivefun.net/test/4
Focus better with meditation
A 2018 study from the University of Miami found that of the people who attended a three-month-long meditation retreat, those who continued the practice regularly and intensively did not show age-related decline in sustained attention seven years later.
Hike your happiness with exercise
As little as ten minutes of exercise per week may elevate mood. More research is needed to determine which forms of exercise produce the most pronounced effects, but preliminary findings show that aerobic and stretching/balancing activities (yoga, tai chi) have benefits.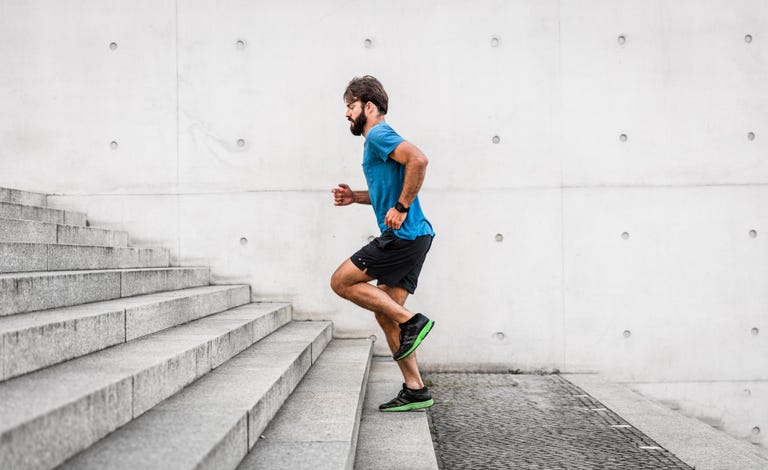 Getty ImagesNikada
Get more done with chocolate
The active ingredient in dark chocolate, cocoa flavanols, may immediately improve visual information processing and working memory performance. Have a square or two and stick with natural cocoa: "Dutch processing" reduces flavanol content.
Cultivate your creativity with tea
In a new study, people who drank a cup of hot black tea were better at spatial creativity and language innovation than those who drank hot water. One explanation: People believe that tea drinkers are smart and innovative, so they act the part when served a cup.
Watch Next
Video Player is loading.
Current Time 0:00
/
Duration 0:00
Loaded: 0%
Progress: 0%
Stream Type LIVE
Remaining Time -0:00
1x
descriptions off, selected
captions and subtitles off, selected
This is a modal window.
Beginning of dialog window. Escape will cancel and close the window.
TextColorWhiteTransparencyOpaqueBackgroundColorBlackTransparencyOpaqueWindowColorBlackTransparencyTransparent
Font Size50%Text Edge StyleNoneFont FamilyProportional Sans-Serif
End of dialog window.
Advertisement